Protected Areas
Islands for Conservation
Overview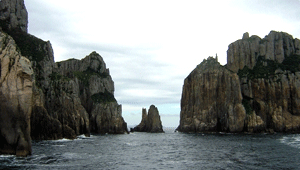 There are a total of 3,237 islands in the coast of Korea. Among these, 470 islands are the inhabited islands while 2,767 islands are the uninhabited islands. Most of the uninhabited islands are located in the west coast and south coast.
The natural environments of the uninhabited islands have maintained a stable ecosystem due to less human interference and are abundant in the local native species. There exist the plant communities of the warm temperate zone that are important in terms of the vegetation studies in the environments, which is the habitat of the endangered wild animals/plants and rare wild animals/plants (especially, the group habitats for the endangered birds) maintaining the distinctive natural environments. The islands have the higher preservation value than any other places.
The uninhabited islands can be classified into the state-owned uninhabited islands which are possessed by the state and the private uninhabited islands which are possessed by the private sectors. Most of the state-owned uninhabited islands are being managed by the head of a central government agency or local governments. However, since there has been no management organization that systematically manages the uninhabited islands, it is the situation that the ecosystems have been disturbed by the indiscriminate extraction of minerals/plants and the grazing of livestock. But, there has been no comprehensive and systematic research/study except the academic researches of some books.
The Ministry of Environment have enacted the "special law for preserving the ecosystem of the islands such as the Dokdo islands" in December, 1997 and investigated the basic information for ecological survey on 819 islands and designation as the special islands for the period of1998 to 2008. The MoE selected 219 uninhabited islands having the superior features of the natural ecosystems based on the investigation results through the reviews of the experts and consultation with local governments; and have designated and managed the 219 uninhabited islands as the special islands (221 islands were registered and 2 islands were cancelled).
What is the special island?
The islands having the outstanding natural landscapes such as volcanoes, parasitic volcanoes, valleys, rivers, accustrines, waterfalls, coasts, coastal areas, lava caves and others
The islands necessary for the preservation of water resources, fossils, rare animals/plants, endangered animals/plants, and other native species of Korea
The islands that have been recognized to have the preservation values for the habitat or arriving places of the wild animals
The islands that is ecologically important as the natural forest areas
The islands requiring scientific researches or preservation due to the unusual terrain or geology
Other islands necessary for the preservation of the natural ecosystems
Designation status?
Basis for designation: Special law for preserving the ecosystem of the islands such as the Dokdo islands
Designation status: 245 places, 13.130㎢ (247 places have been registered)